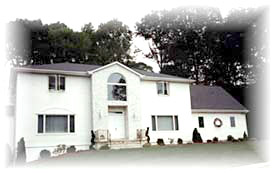 Home Built By Paul

Buying a new home may be the biggest investment you'll ever make. Although the process is very exciting it quickly becomes overwhelming. While the home you have selected may appear to be just what you're looking for, how can you be sure there aren't potentially serious defects which can make your investment in your future a costly one.

Having your new home professionally inspected by our company as early as possible in the buying process may save you thousands of dollars on items which you might be able to have the seller or builder correct.

Our company is dedicated to providing you with valuable information about your new home. We thoroughly inspect all major components of the subject property to expose unknown defects and advise you about future maintenance about your home. Our company will give you the information you require to make an informed decision. After the inspection you will realize the small investment you made for our services will be off set by the money you save in the future. An experienced, professional inspector is the only person qualified to perform your home inspection. A trained professional home inspector has skills and experience far exceeding other trades professionals for this type of service.

A house has hundreds of components, which need to be evaluated for defect and good installation practices in a few short hours. Do not make the potentially costly mistake of using a person who is not trained professional for unique services we provide. Contact our company today to protect your investment tomorrow. Let the professionals at our company give you peace of mind and help you to enjoy one of the most exciting events in your life, the purchase of new home!

Professional Home Inspections in New Jersey including, Bergen, Essex, Passaic, Hudson, Morris, Union, and Middlesex Counties.

Licensed New Jersey Home Inspector #24GI - 159

Paul was the Building Inspector for the Taylor Family project on Extreme Makeover Home Edition set to air on ABC Television 5/21/06.
We now do Lead Dust wipes and Sampling for rentals and sales with a Lead Free Certificate.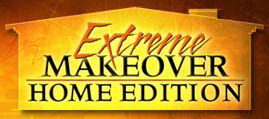 We provide professional New Jersey home inspections in Bergen, Essex, Passaic, Hudson, Morris, Union, and Middlesex Counties.